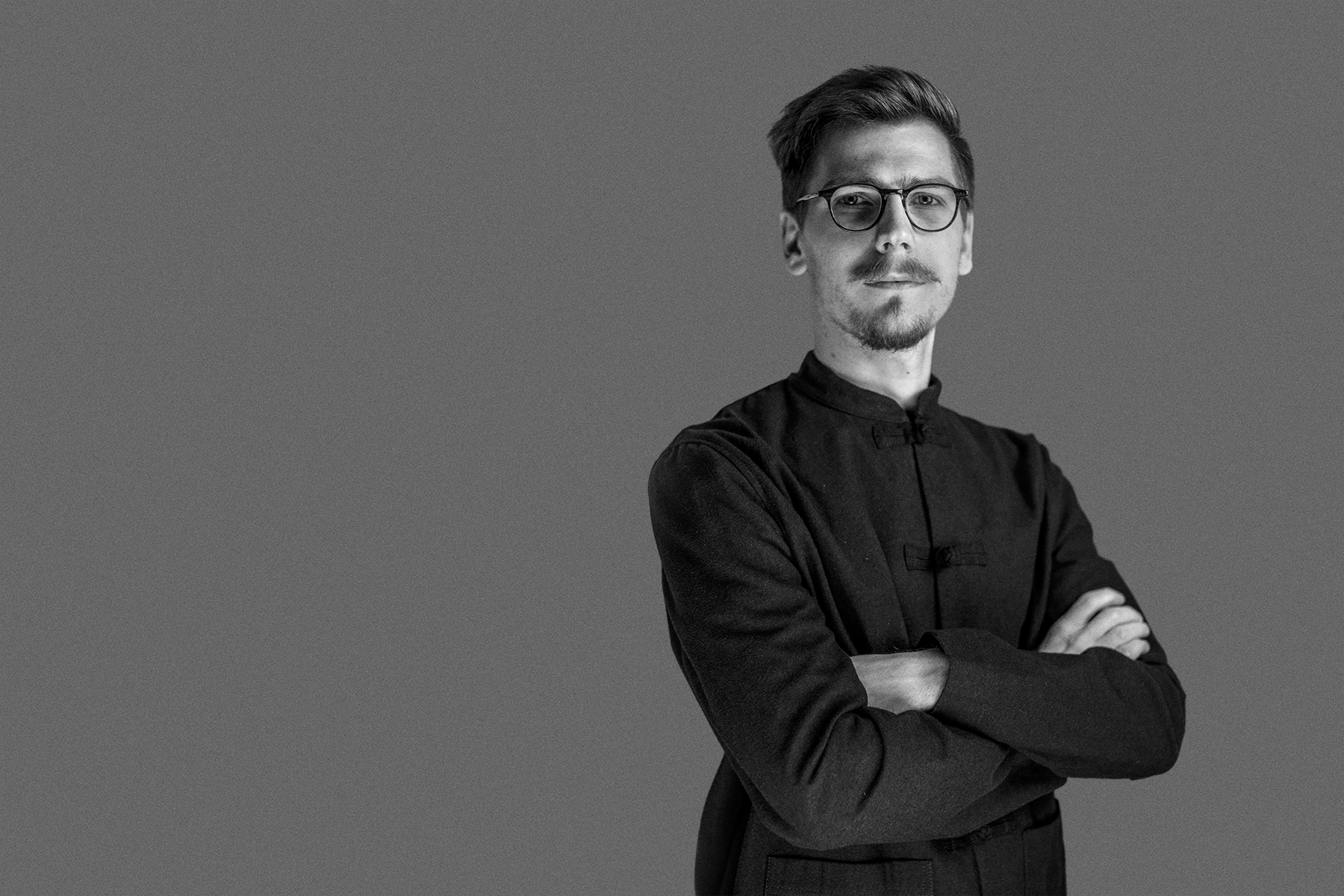 Born and raised in the suburban sprawl of Dortmund, a half a million city in east of the industrial Ruhr-Region in Germany, Moritz first earned a Bachelor of Science in Architecture Degree at the Bauhaus University in Weimar and later a Master of Research in Architecture Degree at the Royal College of Art in London.
While studying architecture at the Bauhaus, Moritz always understood the discipline as an art form to translate political, social and ecological ideas into built space, which goes hand in hand with his political engagement. Moritz has been part and later also managed several political campaigns from city council to national elections.
During his architecture studies, his goal was less to actively design physical space than to understand the processes behind the existing and to inform the creative process of the becoming with inspiration to a different and more inclusive outcome. With a technical toolkit, he learned to find solutions through design thinking and use graphical analysis to communicate his findings precisely. Moritz concluded his architecture studies at the Bauhaus with his bachelor thesis Virtual Reality: Abstracted Urban Space in "Assassin's Creed: Syndicate".
During his Bachelor degree he interned for about a year in the two danish architecture offices: Urban Power (formally BCVA) in Copenhagen and TRANSFORM in Aarhus. At Urban Power he worked on Projects like Street Mekka, Jomfrusti District and Brøndby Strand Parkerne. While at TRANSFORM was part of the teams for Grønttorvet Irishus, Pilotprojekt Blok B4 and Fælledkarréen.
To be honest, I did not study architecture to become an architect but for the concept of architecture itself – to understand space.
After his theoretical thesis in Weimar, the logical consequence for him was then to carry on with research in architecture to investigate further into the essence of architecture – the matter of architecture. A special focus lies in the urban scale where the built and the social environment neat into one another.
Moritz's interest covers diverse kinds of future thinking around the city, from the future of urban mobility to smart city strategies to the virtual urban environment. His master thesis is called Urban Utopia: Disruptive Visions of the Digital City between Toronto and Barcelona and compares the two case studies in regards of democratic legislation, information flow, data ownership and more with the help of several content analysis. His research focuses on political utopia, particularly the digital city and its manifestation in the urban environment.
Moritz now works as an urban researcher and futurist for the Berlin-based buro stadtraum. In a multidisciplinary team of engineers, urban designers and urban anthropologists as well as architects. At stadtraum (German for city space) he develops participation processes and platforms as well as further thinks and writes about the digital cities and it's practical implementation in urban planning.
You can see more of his work on his website. Please feel free to contact him via his social media channels
as well as via mail: moritz@respubliccollective.com.